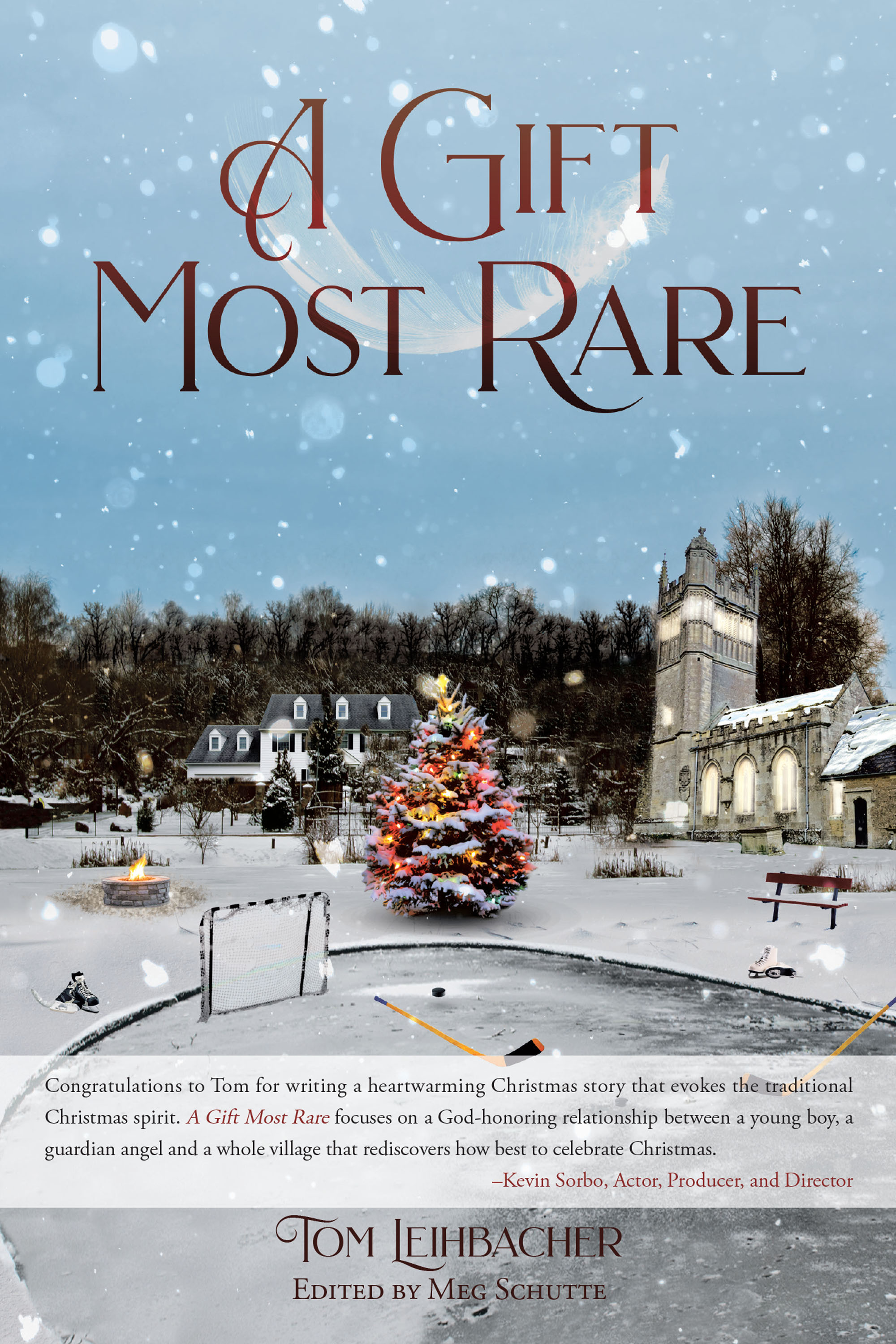 Fiction - Christian / Christmas Tale
A Gift Most Rare
Category:Fiction - Christian / Christmas Tale
Author:Tom Leihbacher
Publisher: Christian Faith Publishing
Publication Date: January 15, 2021
Number of Pages: 258
ISBN-10: 978-1-0980-3281-4
ASIN: B094YQLGGD
Charlie Riverton is a young boy, a sixth-grader, living in a small town known as Briarcliff Manor, a suburb in Manhattan. With Christmas right around the corner, the whole village is busy with preparations and indulging in uplifting activities. However, as always, Charlie's group of friends is trying to experiment with their newfound freedom, interest in girls, and other pre-teen shenanigans. This Christmas, a newcomer will be joining the village. Charlie, along with his new friend, plans an epic Christmas surprise for the whole village. His efforts and encounters toward making the festivities more miraculous are already making an impactful change in the lives of those around him.
A Gift Most Rare by Tom Leihbacher features true Christmas spirit characteristic of the early 1970s when such events were focused on thanking God and showing love and support for your loved ones. The book is a wholesome read that will spark the readers' Christmas spirit this year. Charlie's relationship with his friend and the newcomer is unique and special enough to take us back to our childhood days. Tom Leihbacher's distinct storytelling techniques are apparent throughout the tale. The protagonist, although very young, displays affection and care in the most insightful and inspirational manner.
This book will serve as a great read for those interested in feel-good stories and a glimpse into simpler times. The prose contains a magical tale of a young boy changing the lives of those around him just in time for Christmas and changing the whole community's perspective through his heartfelt contributions. A must-read if you want to enjoy a pleasant experience through and through.