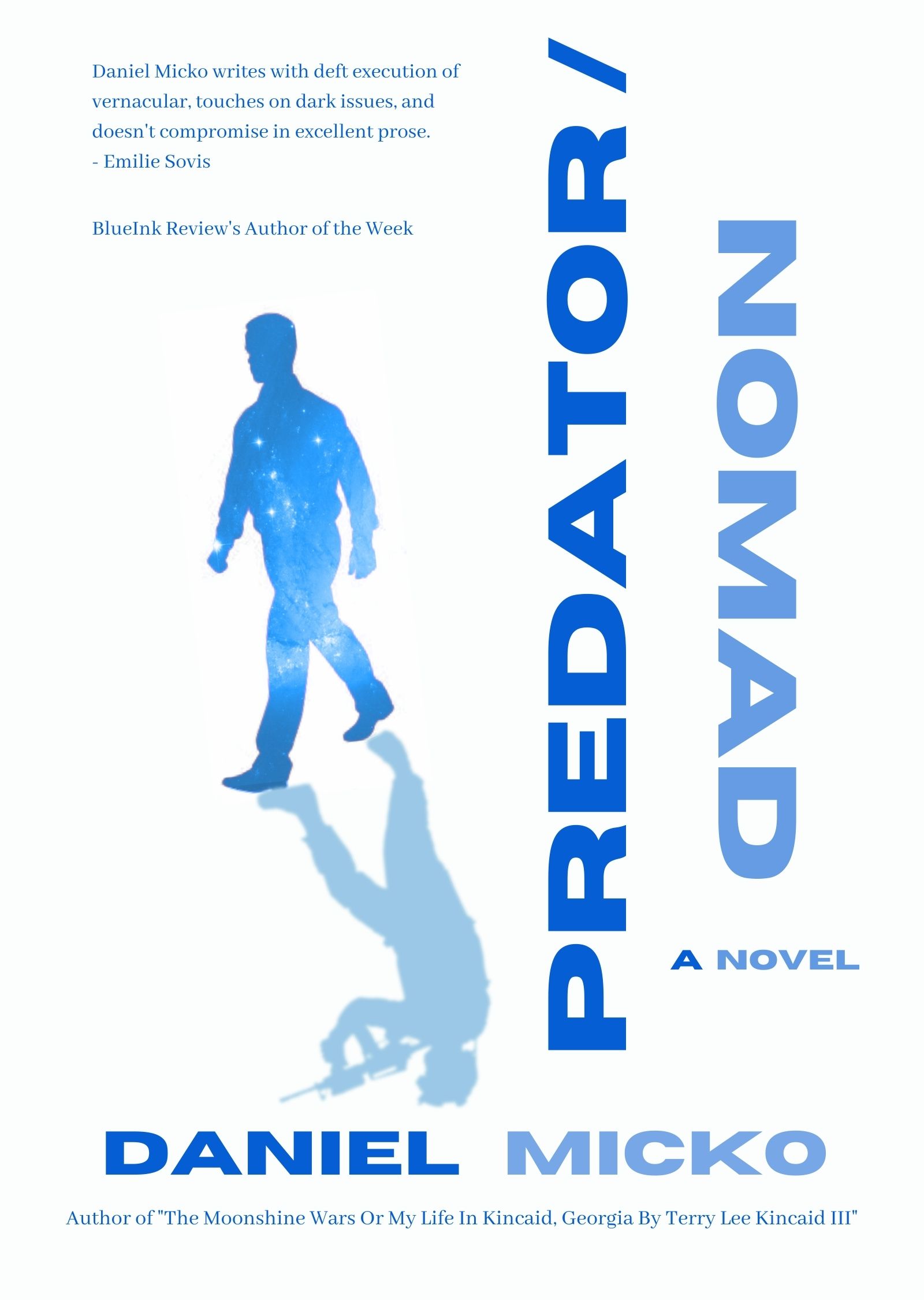 Fiction - Thriller - Medical
Predator / Nomad a novel
Category:Fiction - Thriller - Medical
Author:Daniel Micko
Publisher: 770 Publishing
Publication Date: August 4, 2021
Number of Pages: 469
ISBN-10: 8549461246
ISBN-13: 979-8549461246
ASIN: B09BYDQ64Q
Predator/Nomad: A Novel by Daniel Micko Saleh, a transgender Saudi princess, enters a relationship with the talented Dr. Jordan Roberts, a medical prodigy in genetics. But as they fall out due to emotional incompatibilities, Saleh starts digging into Dr. Roberts's devious work in genetics to find out more about the nature of her work. Is Dr. Roberts the person Saleh thought she was? Was Dr. Roberts actually an enemy in the guise of a lover? Weaving through a complex web of political plots, cultural barriers, and psychological games, Saleh struggles through different places in the quest to discover the true identity of Dr. Roberts and exactly what she is capable of.
Predator/Nomad: A Novel by Daniel Micko is an intense read as it is set around the time of the fall of the World Trade Center's twin towers on 9/11. Dr. Jordan Roberts's character is one of mystery and quiet yet intelligent danger as she advances with her game-changing plan for cloning technology, uncovered by Saleh's efforts. This gripping plot by Daniel Micko takes readers to explore different regions across the world from San Francisco, Colombia, and even Saudia Arabia. The novel's writing style is jarring at times and matches the bizarre streak found in each character. The unsettling plot shifts abruptly even for the toughest characters in the book.
An exciting and deeply enthralling read, Predator/Nomad: A Novel is a book that holds interesting conversations between the characters, which present deep, philosophical questions in readers' minds. With scientific advancements in the field of genetics, thrilling action, and intelligent storytelling consistently at the forefront, you are guaranteed to find new hidden meanings every time you read this book. If you are looking for a great thriller with strong hints of sci-fi that delves into diverse topics with effortless ease and flow, you should definitely consider giving Predator/Nomad: A Novel a read.