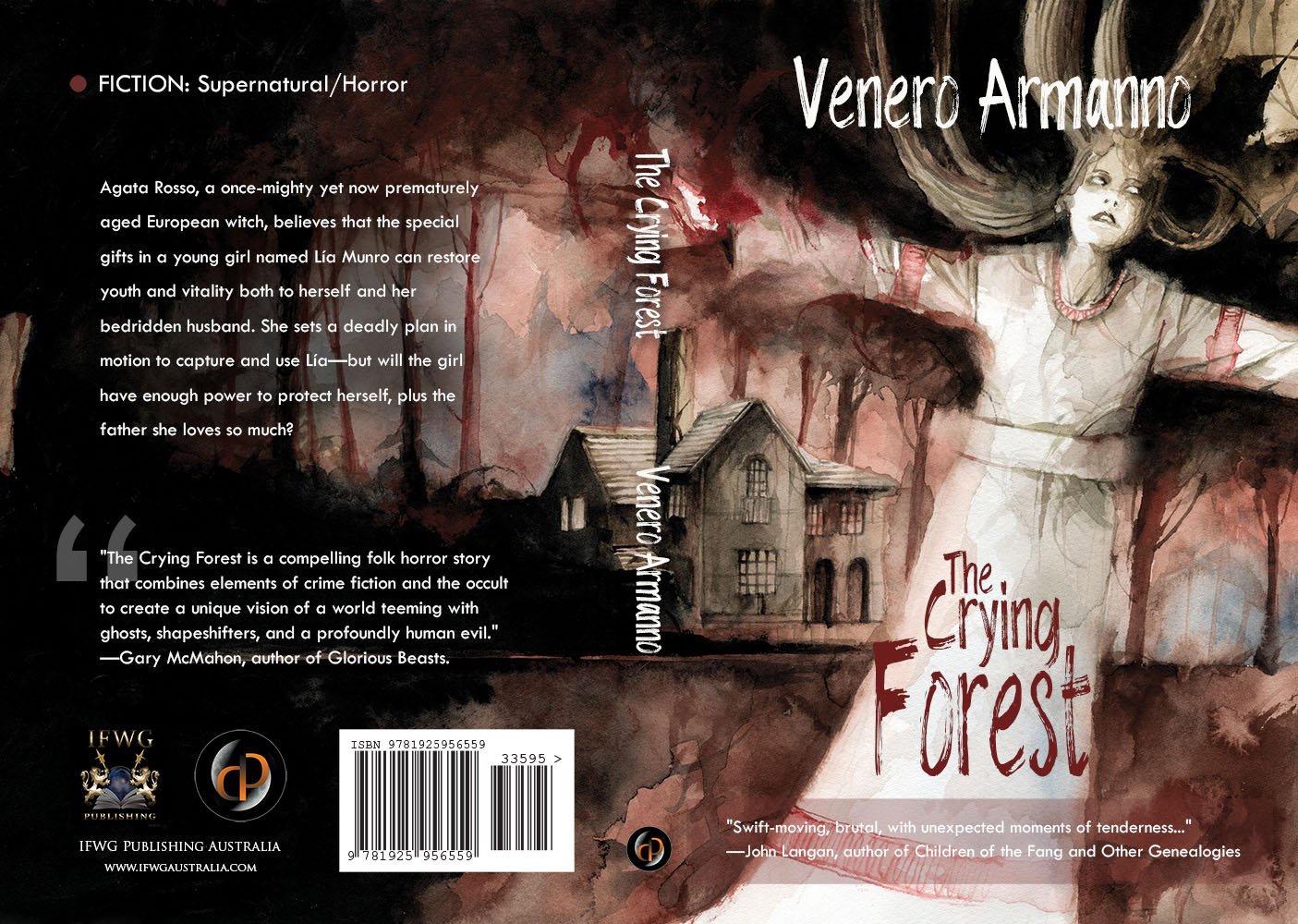 Fiction - Horror
The Crying Forest
Category:Fiction - Horror
Author:Venero Armanno
Publisher: IFWG Publishing International
Publication Date: April 1, 2021
Number of Pages: 333
ISBN-10: 1925956660
ISBN-13: 978-1925956665
ASIN: B08KP7Z4R6
Lià Munro has recently moved to a country home in Australia from Hong Kong with her father, Paul. The home that they inhabit is a haunted old building in need of reconstruction. Of the ghosts present here, Adelina Rosso is the most powerful. Paul has a past that connects him with Adelina but the witch has other motives, especially when she realizes that Lià holds incredible powers of her own. Adelina sees this as an opportunity to bring back her youth while also raising her beloved husband, Giancarlo, from near death. Everything changes when the terminally ill criminal Karl Haberman enters the fray, joining forces with Adelina to search for Lia and harvest her soul to revitalize their own bodies.
The Crying Forest by Venero Armanno is a perfect read for fans of paranormal tales that feature magic and exceptionally written characters. Readers will experience chills as they follow these characters through the complex plot points. The plot follows a gifted young girl who has discovered she has unique abilities and who is pitted against adversaries far superior to her. The protagonist has to mold her strength and willpower to defeat an evil that has existed in Italian folklore for far too long.
Venero Armanno is a great storyteller with a unique gift for writing characters that are believable in a tale that is extraordinary. Each character arc is masterful, the prose is gorgeous, sprinkled with terrific descriptions and unsettling imagery. For me, this was a stunning introduction to a writer with a unique literary voice and bold writing. The Crying Forest is cunningly plotted and executed with mastery. The hypnotic prose melds magic with metaphor in a way that is seamless and the deft handling of conflict lifts the entertainment potential of the narrative.