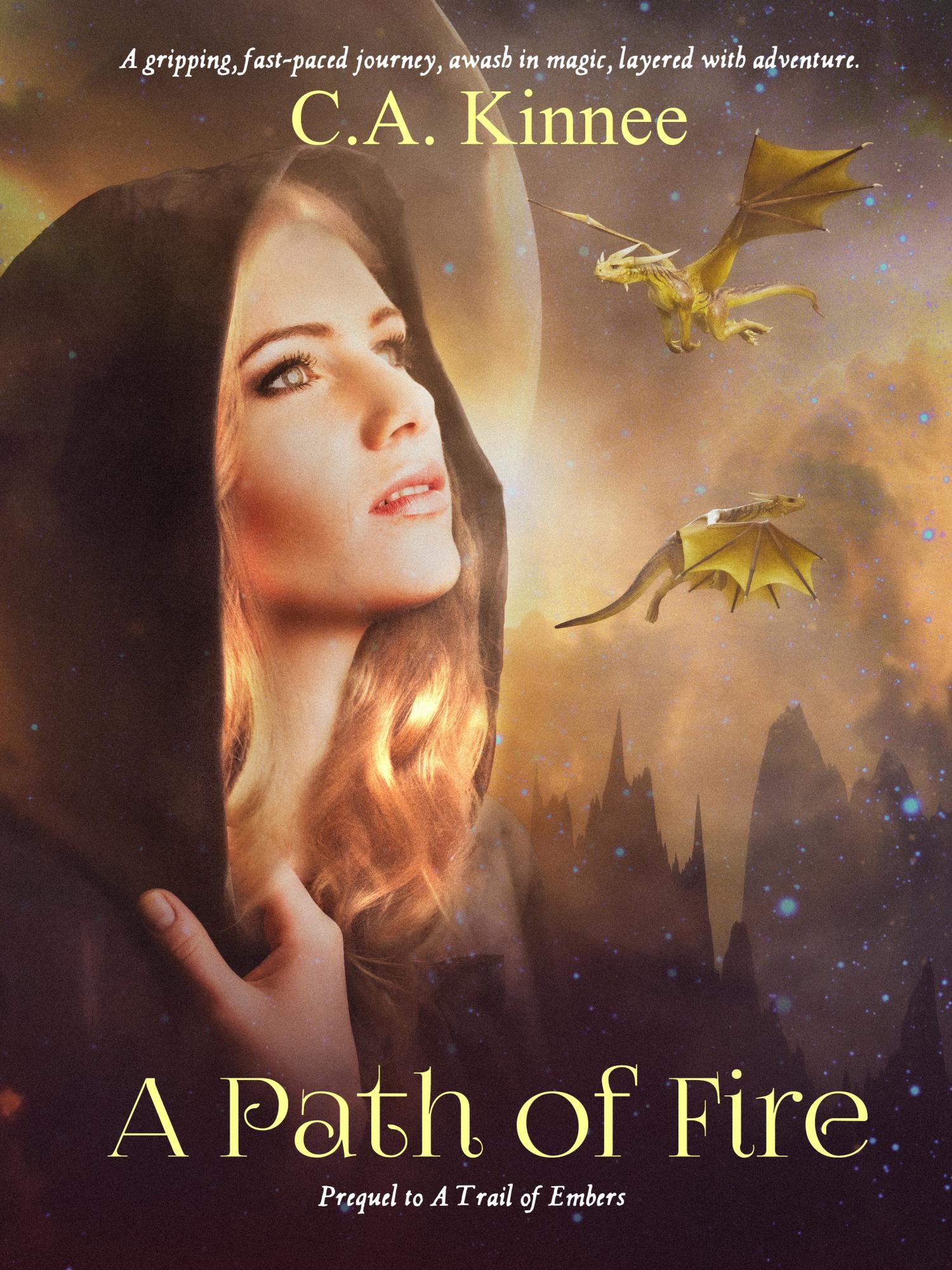 A Path of Fire
Category:
Author:C. A. Kinnee
Publisher: Carol Kinnee
Publication Date: May 3, 2023
Number of Pages: 441 pages
ISBN-10: 1999505026
ISBN-13: 978-1999505028
ASIN: B0C47ZL8GM
A Path of Fire by C. A. Kinnee is a spellbinding epic fantasy that features a well-imagined and wonderfully executed plot, memorable characters and strong themes of magic and the quest for immortality. Danika is born into a family of magic, and hers is the kind that pushes her towards goodness. But her brother, Jahkon, possesses dark magic. It grows inside him, filling him with the quest for more power. Everything takes a dramatic and painful turn for Danika when her brother asks her to marry one of his minions. His intention is far beyond anything she imagines. He is after her magic and the blood of the dragon that has the power to make him immortal. Danika runs away and quickly discovers that her journey is not just about survival. It is one that comes with a mission — save the dragon and fulfill an ancient prophecy.

This character-driven, cleverly plotted story features a lot of drama. From off the bat, the author introduces engaging dialogues, using them to reveal the different levels of conflict and character depth. The way Lord Quendin is shaken by the mere thought of facing the Mage of Remarne says a lot about Jahkon's power and temperament. He is determined to make his sister learn to obey. But Danika is a character who has her own values and who will want to walk her own path. She is strong-willed and determined to sow goodness and harmony. Kinnee packs a lot into this novel, exploring conflict at different levels, weaving scenes that are focused, with perceptive descriptions enriching the world-building. A Path of Fire is both tender and compelling, a story with a protagonist that will delight readers and a world that is equally enticing. Kinnee writes with confidence and succeeds to create a tale that artfully employs the vocabulary of the magical world and the realism of resonant characters. I couldn't put it down.