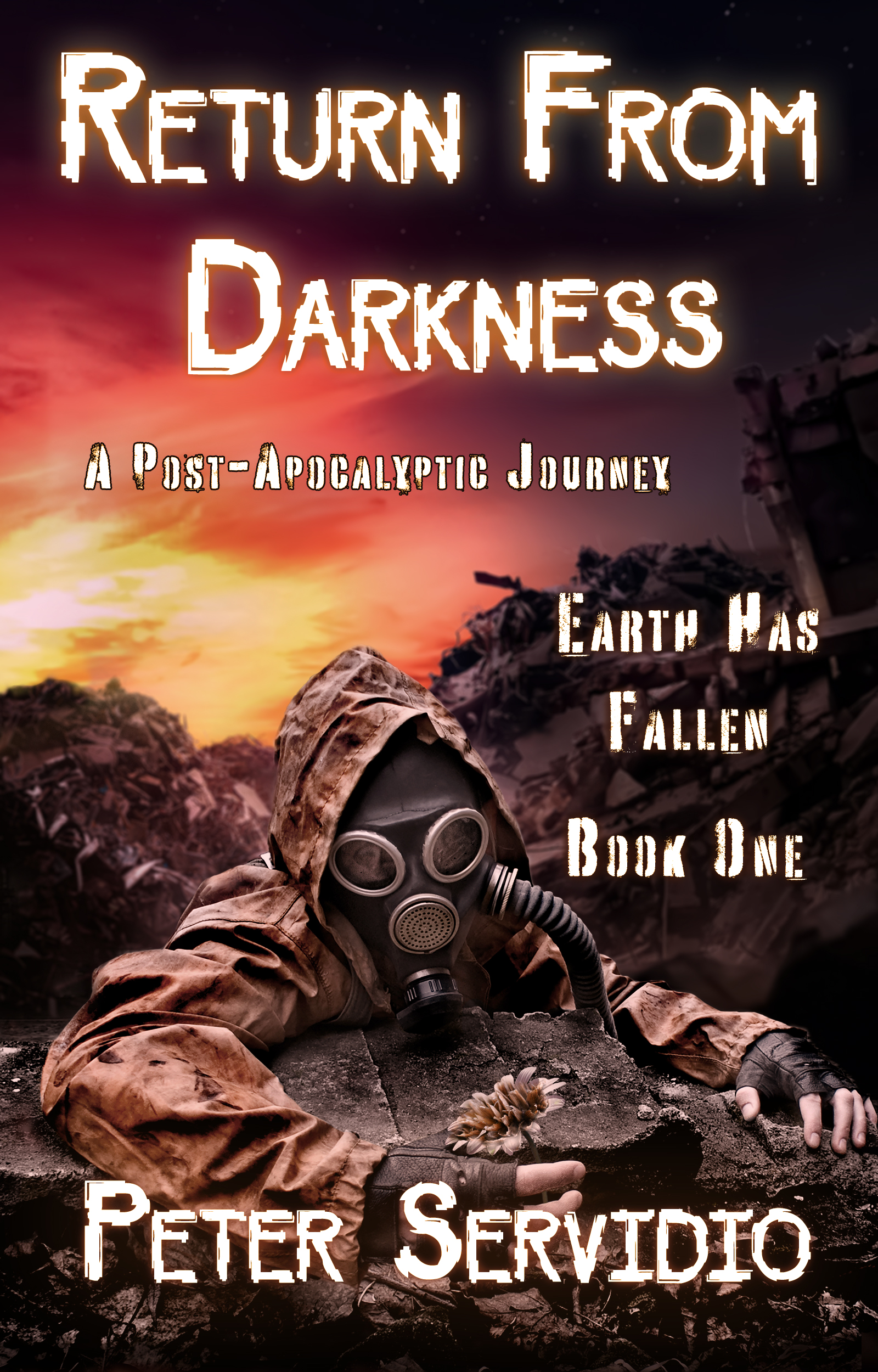 Fiction - Post-apocalyptic
Return From Darkness (A Post-Apocalyptic Journey) Book 1 Earth Has Fallen
Category:Fiction - Post-apocalyptic
Author:Peter Servidio
Publisher: Self-Published
Publication Date: August 4, 2021
Number of Pages: 187
ISBN-13: 979-8535791760
ASIN: B09BYPQVMY
World War III has left behind a never-ending winter that most predicted would last only a decade. Fifty years later, humanity is yet to feel the sun on their skin once again. Those who survived the war retreated to the abandoned bunkers and mines to start anew. Now, Loreto Riker, a 17-year-old descendant of the heroic survivors, is tasked with finding any remaining signs of life above ground. As he scavenges across the Earth, he finds deformed flesh-eaters — possibly humans affected by the radioactive nuclear mess that was left behind decades earlier. Loreto soon finds out that there might be an even more sinister creature at loose; a new, dark enemy amongst the remnants of war.
Return from Darkness by Peter Servidio is a science-fiction novel featuring a post-apocalyptic setting and a courageous protagonist and characters that are relatable and memorable. The author writes with confidence, in prose that is captivating and he offers disturbing images of a decadent world. Fans of post-apocalyptic novels will gulp this one down in one afternoon, thanks to the expertly written setting, the phenomenal conflict, and the realistic characters. The vivid descriptions of landscapes, speculative stories, and fearless heroes are perfectly combined to transform the narrative into a thrilling and exciting reading experience.
Fans of Salvatore, Greenwood, and Tolkien will enjoy Return from Darkness, the first of four entries in the Earth Has Fallen series. This novel is one of the haunting dystopian books to read; cunningly plotted, it features a fascinating post-apocalyptic world with new doors and unexpected danger lurking in unlikely places. It is propulsive and unnerving, and while it is fantasy, it feels as real as today.