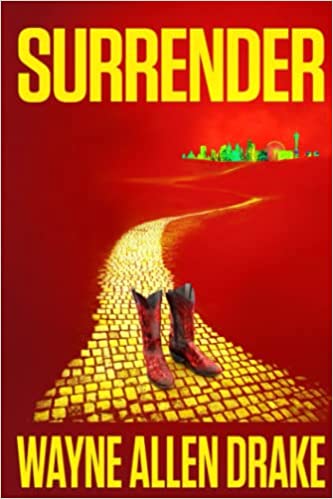 Fiction - Thriller - Psychological
Surrender
Category:Fiction - Thriller - Psychological
Author:Wayne Allen Drake
Publisher: Independently Published
Publication Date: March 6, 2022
Number of Pages: 324
ISBN-13: 979-8460385317
ASIN: B09TQQWVLH
What will you do if you knew with absolute certainty that you only have a month to live?
In Surrender by Wayne Allen Drake, twenty-two-year-old Adam Lankershim receives the most devastating diagnosis of his life — he has only a month left to live. As someone who has never felt that life was fair to him, always living with a debilitating sense of bad luck following him, something that has been in the family even before he was born, he now decides to make the most of the days he's left with. Adam goes to Las Vegas with his best friend, Sara, and lovely cat, Miss Fortune. He is determined to live fully, and the unexpected discovery of a huge sum of drug money alters the stakes for him. He eventually gets enmeshed in a struggle to rescue a woman from a reality TV show in which caged immigrants go through the worst form of competition to earn the right to become American citizens. Will things be the same for a man destined to die in a month and who could not afford good healthcare?
Wayne Allen Drake opens this spellbinding tale with an irresistible premise — a boy who has never felt lucky in life receives yet more troubling news. The prospect that one's life could end in a month is a disturbing one and the author uses this to create pathos and psychological as well as emotional depth in the character. When readers encounter Adam, they are immediately drawn to him. There is a pain he carries in his heart that is resonant and the author imagines a social and political setting that is hostile to the young protagonist. Adam's perspective is showcased with uncanny intelligence and his inner world is as complex as it is compelling, a world that witnesses conflicting emotions. The story is fast-paced and sprinkled with social and political commentaries that provide the relevant context in which the key characters develop. Surrender features stellar writing, compelling themes, and a well-articulated conflict that pits a vulnerable and genuinely flawed protagonist against the ruthlessness of a system that doesn't care about broken individuals. Wayne Allen Drake crafts a tale that is deft and balanced, one that will have readers guessing as they fly through the engrossing and superior narration.