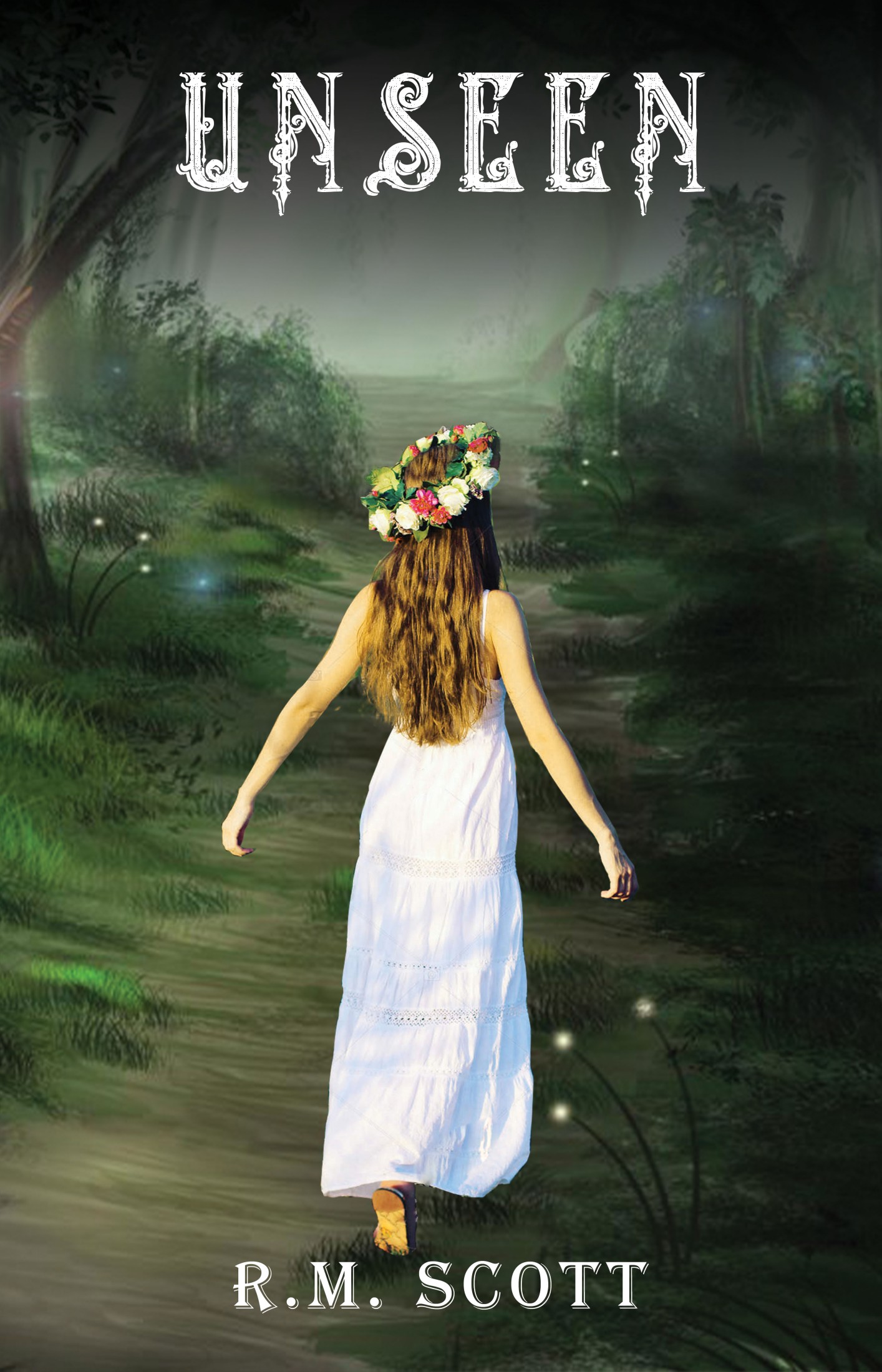 Young Adult - Fantasy-General
Unseen
Category:Young Adult - Fantasy-General
Author:R.M. Scott
Publisher: Literary Wanderlus
Publication Date: July 1, 2021
Number of Pages: 248
ISBN-10: 1942856822
ISBN-13: 978-1942856825
ASIN: 1942856822
Alaia is a healer with gifted abilities living in the village of Ea, Spain. It is ruled by an evil dictator, the Inquisitor Judge who takes to executing innocent women and accusing them of witchcraft. Powers like the ones Alaia possesses are considered a threat to society. Having lost her brother Benin and his friend, Txomin, to a battle against the Inquisitor, Alaia lives in pain with her father who eventually falls ill and is about to die due to lung disease. She can save him if she has enough time on her hands but she has to disappear as the Inquisitor learns of her powers and now plans to execute her too. Can she steer herself away from his grip and save the one person who matters most to her and many would-be victims of the Inquisitor?
Unseen by R.M. Scott takes readers on a journey with a sadness-stricken young lady who must face many trials and emerge as a warrior, protecting herself and hundreds of women who can be hanged by the Inquisitor for no reason. Alaia, along with Mateo, who is a nephew to the Inquisitor and has loved Alaia since childhood, takes on a turbulent journey across the sea to escape the clutches of death. Readers are taken along as Alaia grows from a scared girl to a determined warrior learning how to overcome her fears, especially those of death and the use of magic. Character development is impeccably written and the readers invariably find themselves rooting for the young protagonist as she grows through each trial. Scott's characters are multilayered, the world-building ingeniously accomplished, and the conflict is expertly written to move the story steadily forward.
R.M. Scott has taken a leap with her debut novel, Unseen, and she has given readers something to cherish and enjoy: characters that are fully drawn, a conflict that catches the readers' interest, and a world that is exciting to navigate. From the prose to character development, readers feel like they are right there with the protagonist as she begins to fight for a future without fear. Taking a stand not just for herself but for those around her, Alaia is seen leaving messages of resilience and faith along the way.