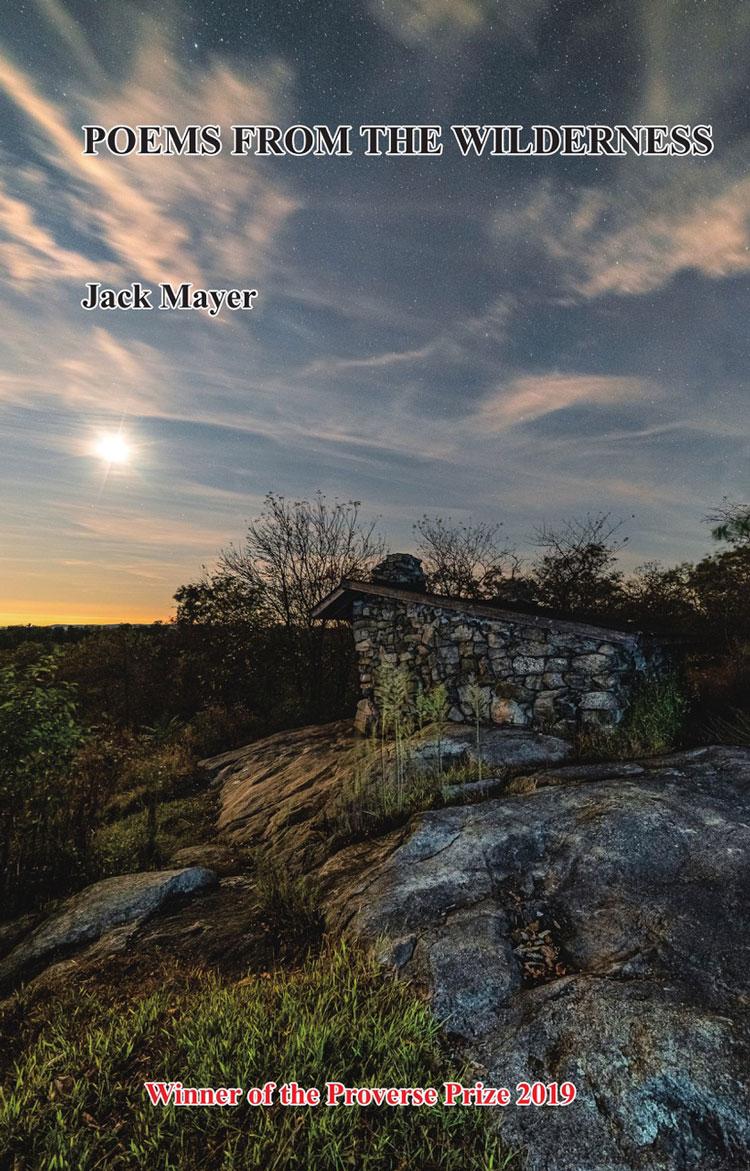 Poetry
Poems From the Wilderness
Category:Poetry
Author:Jack Mayer
Publisher: Proverse Hong Kong
Publication Date: May 26, 2020
Number of Pages: 100
ISBN-10: 988-8491-87-3
ISBN-13: 978-988-8491-87-2
An ode to nature and the wilderness, this collection of 55 poems is a celebration of the natural world as seen through the human eye. This book is about the age-old human connection with the flowers and the trees and how observing it leads to a connection with the Divine. A few of the poems are an inside look into the poet's childhood and family, tying in with his deep connection with the woods and the great outdoors. Jack Mayer looks for the sacred in the smallest of creatures in the memories of his hikes and reveres God's presence in everything. There is the sense of awareness communicated with brilliance in Mayer's poetry, the wonderment at observing nature, the miracle of a throbbing heart, and those intangible things that silently tug at the human spirit; they are captured in these poetic utterances.
Poems from the Wilderness by Jack Mayer is a unique and wonderful collection of poems that will make you reflect upon nature that we tend to overlook in our busy lives. It makes you look mindfully at the flora and fauna around you and helps you connect with the spirit of nature with the magic of expertly crafted verses. Jack Mayer has a refreshing and reflective voice that portrays his generous spirit and the beautiful Vermont trails. A doctor by profession, he crafts poems inspired by his medical practice. With his connection with the walking trails, his recollections of hikes he has been on, Jack Mayer observes the human world with a scientific eye and acknowledges how some experiences just can't be explained with science and logic.
Likened to the greats such as Han Shan and Gary Snyder, Jack Mayer's words communicate the awe of contemplating the spirit of the woods and nature. Reverent of the American scenery, Mayer's free verse depicts his oneness with the wilderness of Vermont. If you are looking for a book of poems that will rekindle your spirit and ground your core, Poems from the Wilderness by Jack Mayer is just the book you want to pick up!