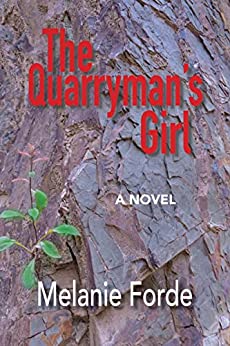 Fiction - Literary
The Quarryman's Girl: A Novel
Category:Fiction - Literary
Author:Melanie Forde
Publisher: Mountain Lake Press
Publication Date: August 27, 2022
Number of Pages: 281
ISBN-10: 1959307002
ISBN-13: 978-1959307006
ASIN: B0B7BM9KLX
French-Canadian immigrant, Rose Dowd, is experiencing the weight of declining years, and this gets even worse when she starts experiencing memory loss. Rose wants a better chapter in her life and that must start with making peace with her sister, Izzy, and confronting the demons of her painful past. World War II looms ahead and against this backdrop, can Rose make peace with herself and her loved ones before it is too late?

This is a wonderfully crafted novel with deeply explored and sophisticated characters. The author excels at writing family dynamics, allowing the relationships between the heroine and loved ones to shine through the narrative — from her youngest son, Vince, who is a shipyard worker and who helps her around, her grand-daughter Netty, always sickly, her sister Izzy whose tongue bites like a sharp razor, and many more. These characters are stunningly imagined and executed with ingenuity; they are believable, genuinely flawed, and real in the unique situations through which they evolve. The author enriches the writing by deftly developing themes of family dynamics, betrayal, and loyalty, and by infusing the writing with humanity and realism.

The Quarryman's Girl: A Novel is a searing yet tender novel about one woman's journey to mending her life and relationships against the backdrop of a cleverly constructed historical setting. The plot is twisty and the narrative is suspenseful. Melanie Forde depicts the power of family ties in this novel and creates scenes that are focused. The third-person narrative voice is so excellently rendered that it moves the story forward with poignancy and clarity. This novel is remarkable in balancing the intimate and the fleeting, delivering emotional tides that carry readers along toward its exciting denouement. I couldn't put it down.